Welcome !
Electronic products & designing built on Quality & Innovation.
Welcome to GREENS
GREENS is a Chennai-based company that has been specializing in a wide variety of industrial products since 2000. As a full service manufacturer, service provider and supplier, today, the company offers a complete line of products and services, including low volume, quick-turn manufacturing to medium and high volume product development related to Printed Circuit Board Development, Ultrasonic Digital Water Tank Controller, Automatic Water Tank Controller, RF Remote Controls for Tube Lights & Fans, Proximity Control Timer, Timers for Industrial Purpose, PCB Designing Services and more.
Armed with complete technological know-how, we are strategically poised to deliver enhanced value to clients through the manufacturing and supply of an extensive range of innovative and cost effective products. Our advantage also stems from a team of exceptional, qualified and proactive engineering professionals who work towards meeting diverse clients need, exactly per their preferences. Apart from quality trusted products, collective experience and expertise of our professionals also helps us offer turn-key services related to
Installation & Maintenance of our products, AMC,
and more.
Today, with our focus towards providing exemplary customer service, we have catered to requirements of many prestigious clients throughout India, such as
TVS, Voltech
,
BHEL and Ford
etc. We look forward to assisting you in the future.
Hot products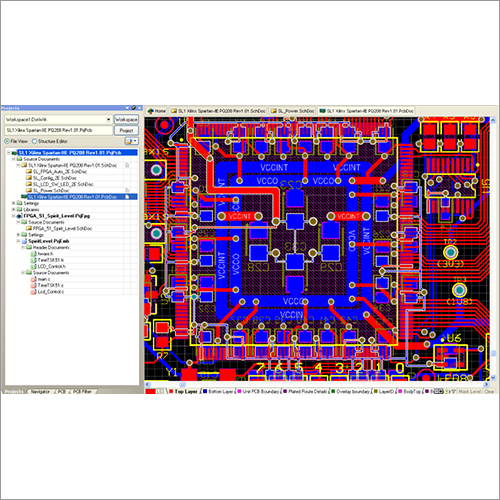 Latest Trade Offers
Owing to our rich professional experience, we are involved in offering Industrial Automation Design Service in Chennai, Tamil Nadu, India. The selecti..
In accordance with the varied need of our valuable clients, we are dedicated towards offering PCB Fabrication Service in Chennai, Tamil Nadu, India. T..